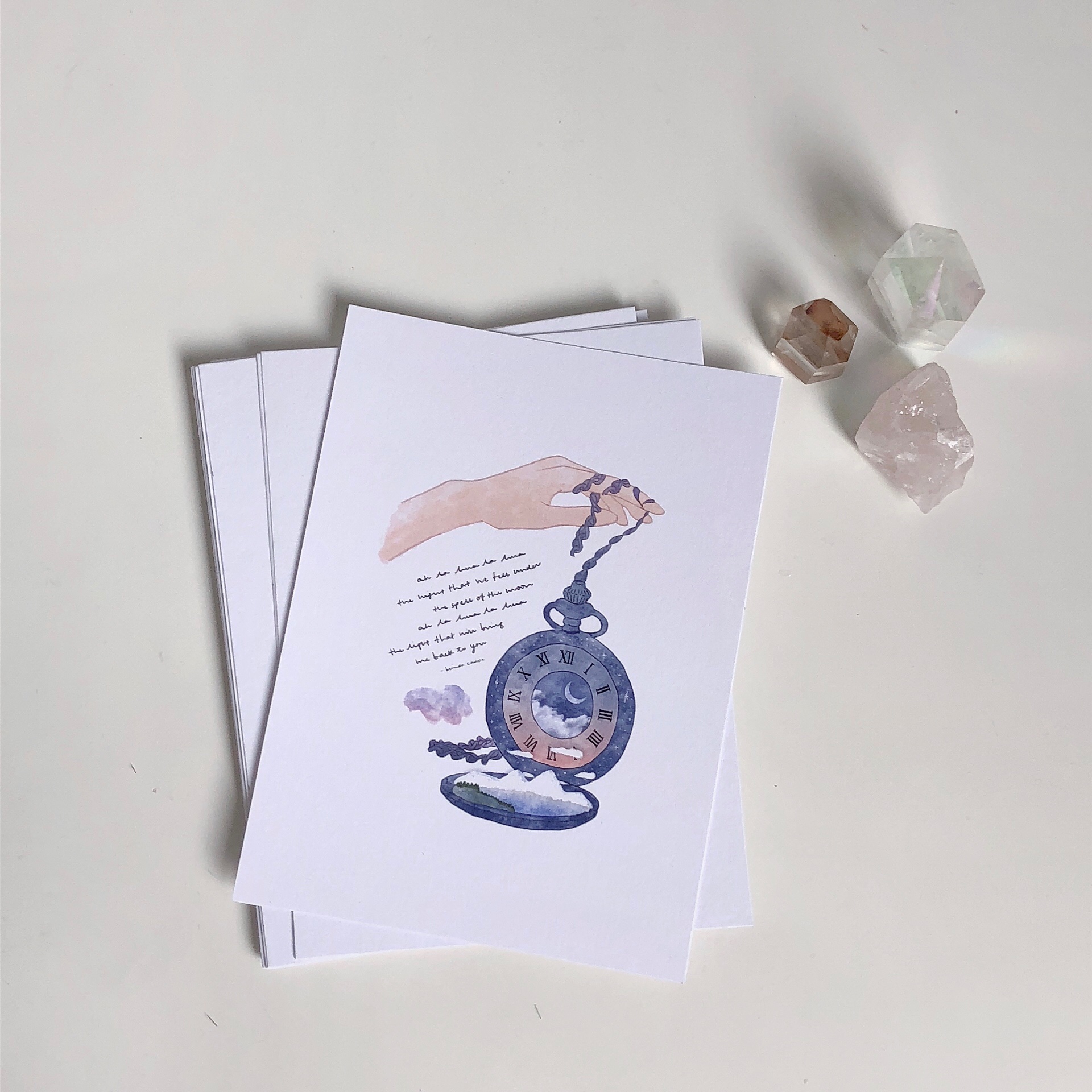 La Luna - Art Print
"ah la luna, la luna, the night that we fell under the spell of the moon."
ah la luna, la luna, the light that will bring me back to you."
i have always been so incredibly inspired and fascinated by the moon. there's something that is so captivating about the moon, and it always manages to calm my soul. i wanted to illustrate this magical feeling, when you are enchanted by the spell of the moon, and time just stops right there, and you're just teleported into a whole other magical dimension.
this print is approx 10.5cm x 14.1cm, printed on thick card stock (thickness of a postcard).
it acts as a keepsake of my artwork for you and you can use it to decorate your wall, your desk or even send it to a friend as a card by writing a note behind. try to avoid the prints from being exposed to direct sunlight for prolonged periods to maintain them for a longer time.